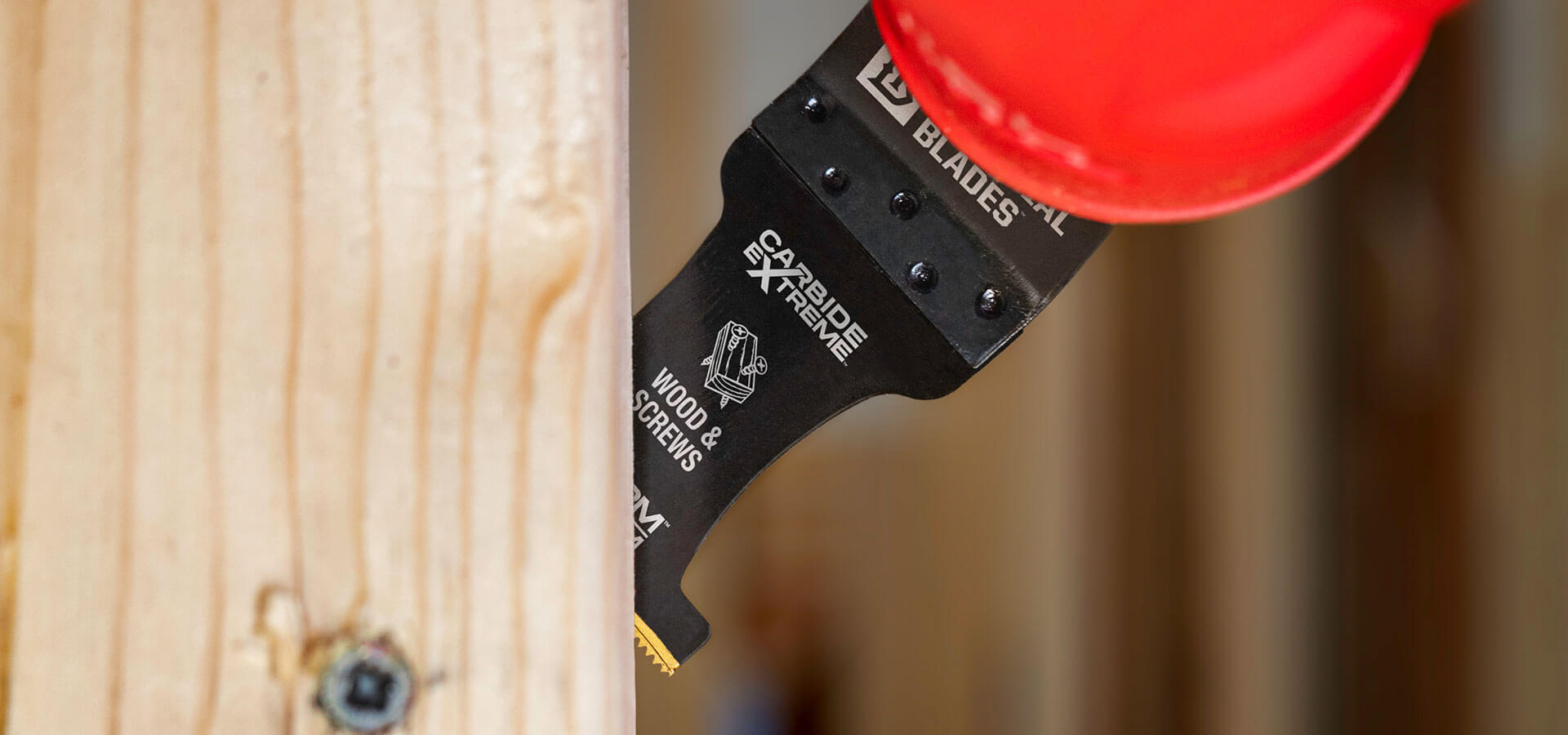 2/1/2021
Imperial Blades Launches New Carbide Extreme Storm Titanium Multi-Material Blade
Sun Prairie, WI: Imperial Blades, the leading manufacturer of oscillating multi-tool accessories, adds a new blade to their line-up of Carbide Extreme cutting solutions. This new multi-tool blade launches February 1st, 2021 and boasts faster cuts in multi-material applications.
Unlike the existing One Fit™ and Starlock™ Carbide Extreme Metal Blades, this multi-material blade is specifically designed to provide the best cutting experience in wood & screws, fiber cement, plaster and more. The newly designed thin blade profile allows for faster cutting than existing Carbide blade models in multi-material applications while also maintaining carbide longevity of up to 50x more cuts than standard bi-metal blades. To see this blade in action, please visit imperialblades.com/iboat365.
The Carbide Extreme Multi-Material blade will be available in a 1-3/8" cutting width and in standard Carbide Extreme 1, 2, 5 & 10 package sizes. The One Fit™ anchor supports compatibility with the widest range of oscillating multi-tools on the market. For more information on compatibility please visit imperialblades.com/anchors.
Imperial Blades was founded with the sole mission to provide highest quality and most innovative oscillating multi-tool accessories. Since its inception in 2008, Imperial blades has grown from one to 150+ employees at its manufacturing headquarters in Sun Prairie, WI. Imperial Blades has stayed true to its promise of delivering innovation with its One Fit™ universal anchor in 2009 as well as its premium Storm Titanium Enhanced TiN series in 2010. Since then, the company has expanded lines to accommodate more tool fitments with the addition of SuperCut™ (2011) and Starlock™ (2017); as well as added reciprocating blades to its arsenal. For more information, visit imperialblades.com.